<!== Packaging Machinery ==> <!== Packaging Machinery ==>
Automatic Product Feeders for horizontal wrapping machines -

Practical and cost effective feeding of product to the packaging machine is very important part of any production line.
Specially with difficult product, and high speed applications the issue of presenting product to the machine in timely manner, but the same time ensuring that no damage to the product itself occurred, is as important as performance of the packing machine itself.

Several feeding systems are available ranging from forming pack of fruit presented to the wrapping machine, to high speed feeding of candy, nuggets, or muesli bars.


Complete turnkeys packaging solutions are available on request.
Please contact us on info@jzw.com.au to discuss your application.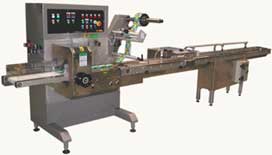 ZA 500 SD Horizontal Wrapper with side feeder for muesli bars, nuggets, or other confectionery products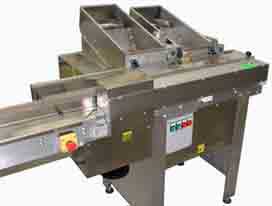 ZA 400 CANDLE with product feeder forming multi layer packets of candles.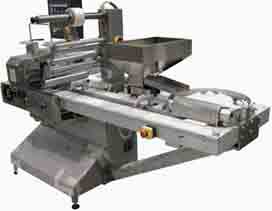 ZA 400 CANDY with feeder for candies.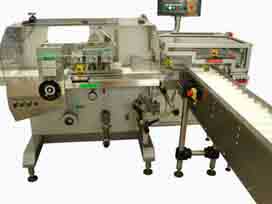 ZA 400 BB 90 inverted wrapper with feeder for difficult products.