<!== Packaging Machinery ==> <!== Packaging Machinery ==>
Rotary Die for Horizontal Wrappers -

The rotary die was developed for high speed packaging of wet wipe with laminated film. the unit allow the die to cut an oval windows on the film to allow the application of removable label stick.
The upper roll has an interchangeable die while the lower roll is complete hardened and chromed.
The standard unit is suitable for a film width of 500 mm but any size can be made in case of special request.
INSTALLATION
In the standard specification unit is supplied without driving unit, but in the case of special customer request suitable motor + reducer can be provided.
LMC produces also horizontal wrapping machines for polypropylene and polyethylene film, cutting heads units, pulling and sealing wheels units, differential units for registered film, different spare parts for wrapping machines and special machines on request.
Complete turnkeys packaging solutions are available on request.
Please contact us on info@jzw.com.au to discuss your application.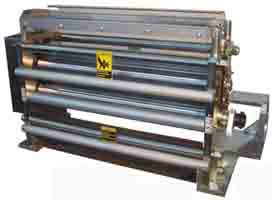 Rotary Die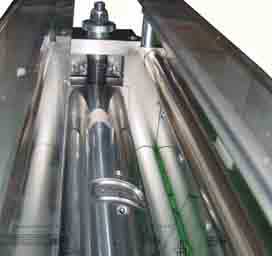 Rotary Die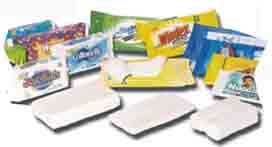 Packaging film pre cut with rotary die.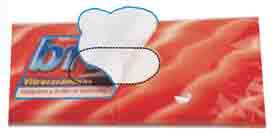 Packaging film pre cut with rotary die.